Superboy is a member of the trio known as the Teen Terrors. Other Members include, Wonder Girl  and Solstice .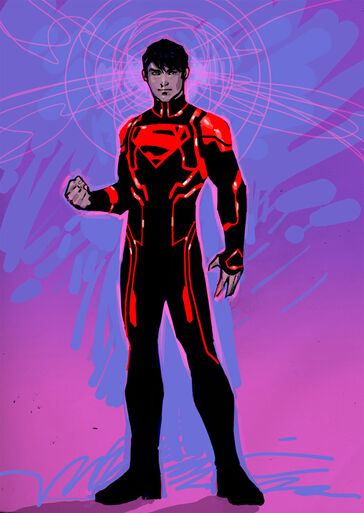 He is the most powerful member of his team. He is a playable character in the game Death of the Gods. He was the first character to be announced playable for the game. 
Events in DotG
Edit
Superboy is traveling across the country to get away from N.O.W.H.E.R.E.. While traveling, he finds a small town and sees that all of the town's inhabitants are mourning. When Superboy asks them what's wrong, they tell him that Superman and the Justice League have been killed fighting Darksied. Superboy began to contact old allies. Only two responded which were Wondergirl and Solstice. Once they met the girls agreed to join Superboy's team. Once the Teen Terrors are officially formed, they set out to find and terrorizre Darkseid. 
Supermove
Edit
Superboy grabs his opponent and jumps up, throws then down then lands on them. Then, he uses his Tacktical Telekinesis to pound his opponent deep into the ground then punches their face. 
Character Trait 
Edit
Superboy's torn suit heals his suit to make it undamaged. 
Alternate Costumes
Edit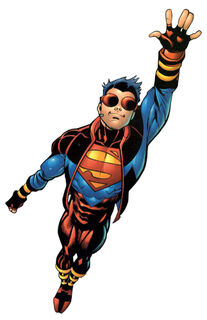 Ad blocker interference detected!
Wikia is a free-to-use site that makes money from advertising. We have a modified experience for viewers using ad blockers

Wikia is not accessible if you've made further modifications. Remove the custom ad blocker rule(s) and the page will load as expected.