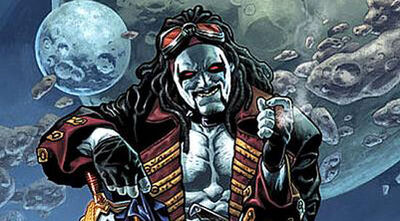 Lobo is a playable character in Injustice: Return of the Gods, the sequel to Injustice: Gods Among Us, and was one of the first six characters announced.
Events of Injustice
Edit
Super Move
Edit
Lobo stabs his opponent in the chest and then blasts them with a laser gun. he whistles for his bike, which he hopes onto and blasts his opponent repeatedly.
Character Trait
Edit
Lobo's health rapidly comes back, but his trait lasts for a more limited amount of time.
Ad blocker interference detected!
Wikia is a free-to-use site that makes money from advertising. We have a modified experience for viewers using ad blockers

Wikia is not accessible if you've made further modifications. Remove the custom ad blocker rule(s) and the page will load as expected.