Injustice: Rebellion 
is an Action/Fighting Game and spin-off to 2013's Injustice: Gods Among us. This game was developed by 
Monday Games 
(Anarchy, Annihilation Conquest) and published by 
WB Games
. Injustice: Rebellion will realese sometime in 2014.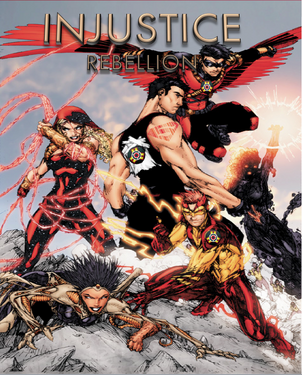 Set during the events of the Injustice comics, Batman and the Insurgency decide to send the Teen Titans on an undercover mission: Inflitrating Superman's Regime. Can Titans keep there cover and find the information they need or will they fail?
Characters
Edit
Not Finished
Ad blocker interference detected!
Wikia is a free-to-use site that makes money from advertising. We have a modified experience for viewers using ad blockers

Wikia is not accessible if you've made further modifications. Remove the custom ad blocker rule(s) and the page will load as expected.