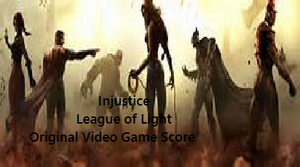 Original Release Date: September 12th, 2014
Format- Music: MP3
Compatible with MP3 players (including with iPod®), iTunes, Windows Media Player
MP3 SongsEdit
Song TitleEdit
Remark of Heroes -Riptide Music- 1:29
'Unfaithful Return' - Two steps from hell- 1:21
The World Only Follows The King - Sencit Music- 1:35
?
Ad blocker interference detected!
Wikia is a free-to-use site that makes money from advertising. We have a modified experience for viewers using ad blockers

Wikia is not accessible if you've made further modifications. Remove the custom ad blocker rule(s) and the page will load as expected.