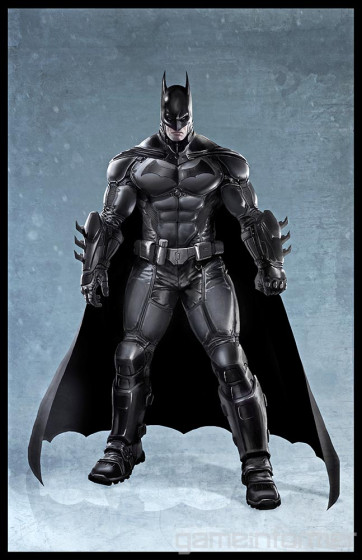 Batman is a playable character in the game
Injustice: League of Light
. 
Biography
Edit
Batman's history has undergone various revisions, both minor and major. Few elements of the character's history have remained constant. Scholars William Uricchio and Roberta E. Pearson noted in the early 1990s, "Unlike some fictional characters, the Batman has no primary urtext set in a specific period, but has rather existed in a plethora of equally valid texts constantly appearing over more than five decades."[62]
The central fixed event in the Batman stories is the character's origin story.[63] As a little boy, Bruce Wayne is horrified and traumatized to see his parents, the physician Dr. Thomas Wayne and his wife Martha, being murdered by a mugger in front of his very eyes. This drives him to fight crime in Gotham City as Batman. Pearson and Uricchio also noted beyond the origin story and such events as the introduction of Robin, "Until recently, the fixed and accruing and hence, canonized, events have been few in number,"[63] a situation altered by an increased effort by later Batman editors such as Dennis O'Neil to ensure consistency and continuity between stories.[64]
Supermove
Edit
Batman flies up into the sky with his grapple hook, kicking the player in the face. With the opponent confused, he jumps down from a gargoyle, kicks them in the chest and as they try to get up, he slams his/or her face back down.
Character Trait
Edit
Batman dissappears, and has the ability to become invisible for a limited time.
TBA
Ad blocker interference detected!
Wikia is a free-to-use site that makes money from advertising. We have a modified experience for viewers using ad blockers

Wikia is not accessible if you've made further modifications. Remove the custom ad blocker rule(s) and the page will load as expected.