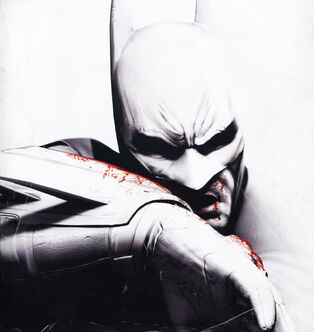 Batman: Liberation is a Fighting/Platforming/Adventure game released on all major consoles. It is developed by Rocksteady and NetherRealm Studios and is published by Warner Bros. Interactive Entertainment. It will be released June 26th. It is the Sequel to Batman: The Last Crusade.
2 years after the events of the Last Crusade Batman faces a new threat Ra's Al Ghul and his league of Shadows. Who is bent on one goal...Destroying Gotham. Now Batman must ally himself with the entire Batman Family to stop the coming threat.
Plot                  
Edit
coming soon.
Players will have game play options versus which is a third-person 2 on 2 battle similar to powerstone and has the same motions and mechanics as the Arkham games. The other type featured in Story mode is very similar to the Arkham Games in style and execution but this time includes multiplayer. 
Characters
Edit
Liberation Features a much larger cast then in the Last crusade. * Means only in story mode.
Batman
Nightwing
Robin
Batgirl
Azrael
Joker
Green Arrow
Ra's Al Ghul
Bane
Talia Al Ghul
Professor Hugo Strange*
James Gordon*
Lady Shiva
Catwoman
Deathstroke
Scarecrow
Harley Quinn     
Chapters    
Edit
New Day 
Last Laugh
Dark Horizon  
Fear Itself
Dark Shadows
Knightfall
Uncharted
Skyfall 
Oblivion 
Court Of Shadows
Execution
Unite
Liberation
Gotham City 
Side Missions
Edit
Side-missions for this game include
Gotham City: explore Gotham city and stop crimes.  and find clues and easter egss to discover the Batman mythos
Ad blocker interference detected!
Wikia is a free-to-use site that makes money from advertising. We have a modified experience for viewers using ad blockers

Wikia is not accessible if you've made further modifications. Remove the custom ad blocker rule(s) and the page will load as expected.