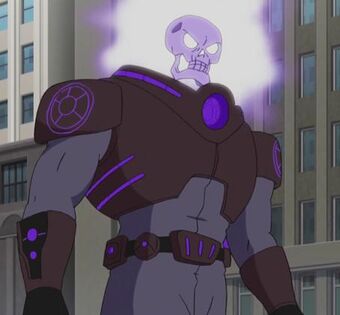 Atomic Skull is a playable character in Injustice: Return of the Gods, sequel to Injustice: Gods Among Us. He was confirmed in Superman's story trailer.
Events of Injustice
Edit
Super Move
Edit
Skull grabs his opponent by their throat before punching them in the face, knocking them to the ground. He walks up to them and continuously breathes purple flames onto them. When he ceases and they attempt to get up, he kicks them in the chin and they go airborn, where he blasts them higher up, and they fall to the ground.
Character Trait
Edit
Skull enlarges the flame on his head, and expands it all around his body, which causes his opponent to be harmed when they try to attack him.
Ad blocker interference detected!
Wikia is a free-to-use site that makes money from advertising. We have a modified experience for viewers using ad blockers

Wikia is not accessible if you've made further modifications. Remove the custom ad blocker rule(s) and the page will load as expected.